Twenty-one deceptively easy yet physiologically powerful exercises
Stephen Myles Davidson, D.O. (editor)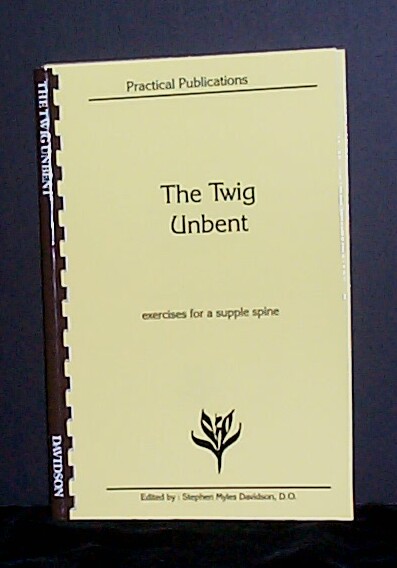 Robert Fulford, D.O., famed osteopathic physician, developed these exercises during his fifty years in practice. You may have heard about Dr.  Fulford in Dr. Andy Weil's best seller Spontaneous Healing. Dr. Weil tells the exciting story of his relationship with this remarkable osteopathic physician in Chapter 2. Because Spontaneous Healing generated so much interest in his osteopathic work, Dr. Fulford later wrote his own book, Dr. Fulford's Touch of Life : Aligning Body, Mind and Spirit to Honor the Healer Within.
To create and develop these exercises, Dr. Fulford uniquely combined information and research from Yoga, Physiology, Anatomy and his many years of osteopathic experiences with thousands of patients. The simple positions and breathing exercises require little effort. No heavy isometric or isotonic work as in weightlifting or sit ups or push ups here. With a health professional's guidance, anyone, from babies to grandparents of whatever physical conditioning, can do these positions or adapt them for their own flexibilities.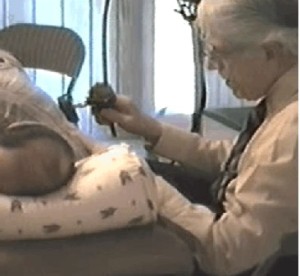 Under the advice and care of your health practitioner, the exercises may help with breathing problems, back and legs strains, fatigue and a whole host of problems evolving from the body's mechanics not working properly.
In assuming a special relaxed position, the person's own breathing stretches the body gently to bring about a structural change. Simply put, Dr. Fulford's exercises stimulate the life force or living principle in the human body to do its health restoring and health maintaining work better.
In many health professions, the basis for restoring the sick to health is to encourage an unfettered, free flow of the life force in the body. How they do it that varies from profession to profession. For example :
Osteopathic physicians and chiropractors use their hands to normalize subtle body malpositions
Acupuncturists use needles to balance the Chi in the meridians
Homeopaths use potentized remedies to stimulate the living principle in the body to behave more healthfully.
For three years, Dr. Fulford and I (Steve Davidson, D.O.) worked to create The Twig Unbent. The task took three years because we had to simplify the complicated medical concepts demonstrated in the exercises. Only when the average non-medical person (my patient friends!) could understand and do the positions properly from the pictures and descriptions provided did we go to press
After over sixteen years of acceptance and use by the osteopathic profession, we now make The Twig Unbent available to the general public. As each exercise is designed for a different physiological purpose, we urge the readers to seek the advice of their qualified health professional in choosing one that suits their purposes.
I hope you enjoy The Twig Unbent and share its rich osteopathic heritage with your loved ones.
The Twig Unbent — Exercises for a Supple Spine
GBC bound (designed to lay flat so you can follow along while doing the exercises)
Laminated front and back cover (for longevity)
Twenty-nine pages
Twenty-one deceptively easy yet physiologically powerful exercises
Graphically illustrated course notes from
Dr. Fullford's Basic Percussor Course
[boxibt style="info"]Disclaimer
THIS BOOK IS NOT A SUBSTITUTE FOR PROFESSIONAL MEDICAL ADVICE.
This book contains general information only. It does not contain specific medical advice. It is not a substitute for a patient consulting with his or her own physician regarding particular symptoms and appropriate treatment.
The exercises are designed to be used in connection with treatment by a physician.
DO NOT use it for self-treatment.[/boxibt]
We want our customers to find this work helpful, innovative and informative. That is why we offer this strong guarantee:All sales are final only when you are satisfied.
100% money back guarantee including shipping.