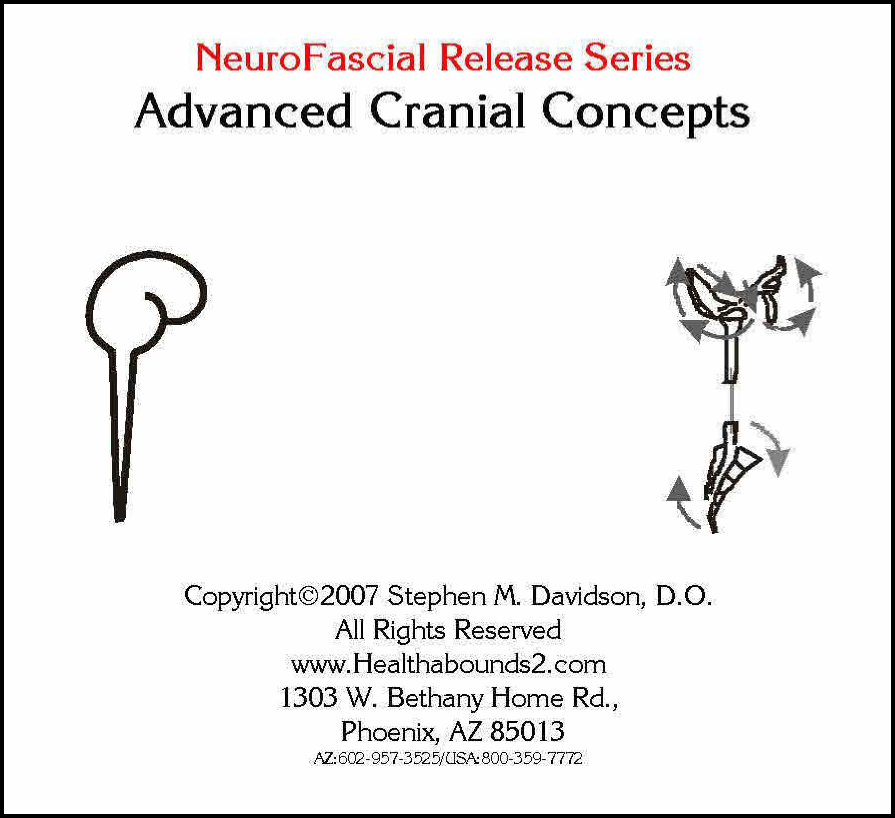 This DVD applies the Neurofascial Release Course concepts to the phenomena of the cranial mechanism. With graphic animations and illustrations, each normal aspect of the cranial mechanism is elucidated and several examples of abnormalities presented.
There is only one normal way the cranial mechanism can function and an infinite number of abnormal possibilities within the five phenomena that it can dysfunction. The Neurofascial Release paradigm helps you return all this infinite permutations of abnormal function back to the one normal.
The final DVD section presents a live demonstration with two physician pateintss during which you get a peek into how I think about analyzing their case. During the discussions, you will view animations and illustrations showing exactly what the nature of the problem is the cranial mechanism.
Then, using Neurofascial Release Course paradigm, I determine the abnormality andI make the correction. You can instantly see the changes in the patient's major ranges of motion.
Like the advanced neural fascia release DVD, the visceral DVD, the extremities DVD, I present a new application of this one principle – to the Cranial Mechanism.
As with all my DVDs and products, no sale is ever complete until you are fully satisfied. If this DVD does not meet your needs for a high educational experience, simply return it for a full refund, including return shipping.