RIPE FOR PLUCKING! An Office Management Tool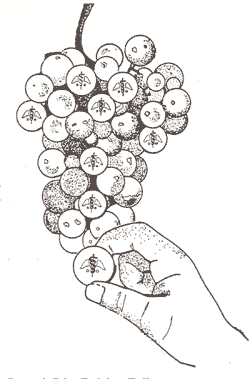 A New D.O.'s Survival Guide
by Stephen Davidson, D.O.C-SPOMM, and Eric Dolgin, D.O.(President Cranial Academy 2006)
RFP offers you the benefit of over 20 years office management experience to save you years of trial and errorand thousands of dollars! (AOA approved in CME category 2-B for two hours.)
Your Survival Guide contains:
88 page manual of working documents to use for patients, insurance companies and more
IBM/MAC word processing computer disk so you can simply transfer needed documents to your own letterhead
160 page edited transcript
3 hours of listening on two audiotapes
Click to Learn What's in this System
Disclaimer
This book contains general information only and does not offer specific legal, accounting, or bookkeeping advice.  Before using any of the documents, please see an appropriate professional.  No warranties are implied.
Read what students and colleagues say
We want our customers to find this work helpful, innovative and informative. That is why we offer this strong guarantee:All sales are final only when you are satisfied.
100% money back guarantee including shipping.